Credentials and experience
I am a Chartered Engineer and Surveyor now specialising in damp and the problems of older houses.
Fortunate to train as a surveyor in the late 1970s and early 1980s with firms covering a large part of Norfolk and Suffolk. (This is an area unusually dense in historic and period houses with a particularly varied range of vernacular construction types.)
Ran a specialist Period House Agency during the 1980s, selling houses throughout Norfolk and the adjacent parts of Suffolk, Cambridgeshire and Lincolnshire.
Registered by the Engineering Council as a Chartered Engineer in 1996.
Went freelance in 2007.
In 2008 was granted a license by the Building Research Establishment (BRE) to practice as a Certificated Home Inspector with a particular specialism in pre-1900 houses.
Over the years, I have lived in a variety of period houses so have first hand experience of the trials and tribulations of maintaining and renovating old houses. Since setting up on my own, I have advised on damp and its associated issues on houses all over the country, ranging from tiny cottages up to large country houses and everything in between, with the odd foray to modern houses with condensation issues. I am regularly consulted about listed buildings, and am often recommended by conservation officers as well as past clients.
In common with many registered professionals, I have to keep my knowledge up to date. To this end, as well as keeping up to date with published research from various bodies, including Historic England, I have been to seminars/courses run by the following:
Society for the Protection of Ancient Buildings (SPAB)
Institute of Historic Building Conservation (IHBC)
Building Limes Forum (BLF)
West Suffolk College
Building Appraisal, Pathology and Performance group
Building Research Establishment (BRE)
The Victorian Society
Institute of Specialist Surveyors and Engineers (ISSE)
Scottish Lime Centre Trust
David Mark Kinsey DipHI CEng MBCS CITP Chartered Engineer, Surveyor & Damp Consultant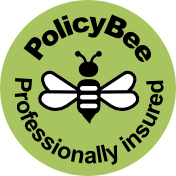 We have:


Professional indemnity insurance


Public liability insurance
---
© 2011-2020 David M. Kinsey. All rights reserved.
Unauthorized duplication or publication of any materials from this Site is expressly prohibited.